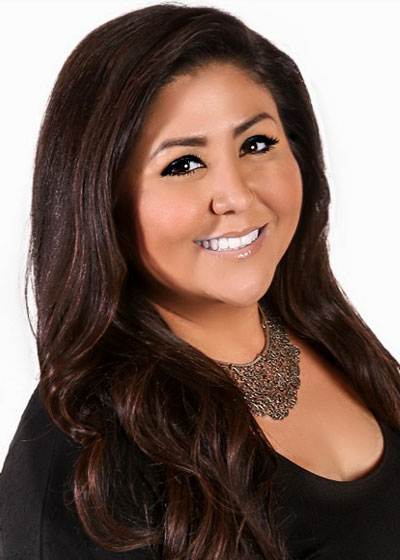 Personal Information:
Melinda Chacón was born and raised in San José, California. She grew up with a deep understanding of inequality and has been a life-long advocate for social change and equity. She is committed to supporting efforts that lift up her community through the arts, philanthropy, and activism.
Melinda is a graduate of San José State University where she earned a B.A. in hospitality management. As an event producer, she has masterminded all sizes of events throughout the Bay Area. For the past 16 years, she has produced concerts, festivals, trade and private events, and trainings for corporate clients such as Cisco Systems. Since 2017, Melinda has trained and organized more than 700 volunteers for the annual San José Jazz Summer Festival, a three-day event that places stages throughout the downtown area.
Melinda takes pride in delivering on client expectations while contributing her own sense of style and professional experience. At Joint Venture Silicon Valley, Melinda is office manager and responsible for organizing the annual State of the Valley Conference.
Personally, Melinda is committed to raising her young nephew, Milo, who is her inspiration for making the community a better place. Never one to sit on the sidelines, she has organized fundraisers and sought shelter for local families who have been displaced. She served as a delegate for California state assembly district 27 in 2015 and is active in getting candidates elected who can make a difference in the community she loves.
In her free time, Melinda loves to cook, dance, and travel. Find her cooking tips on her Instagram profile.